AEEA supports environmental and outdoor education through an annual mini-grant program. The program is designed to support, enhance, and expand the implementation of environmental education throughout the state of Arkansas by classroom teachers and non-formal educators and organizations. Applicants or their organization must be a current member of AEEA.
The focus of the grant is to fund projects that include, but are not limited to, direct hands-on education programs, educator professional development, and community engagement events. Projects can incorporate sustainability, environmental justice, natural resource conservation, habitat restoration or a variety of other topics. An educational component must be a central part of the project.
Applications are accepted in the fall and funds are dispersed in January.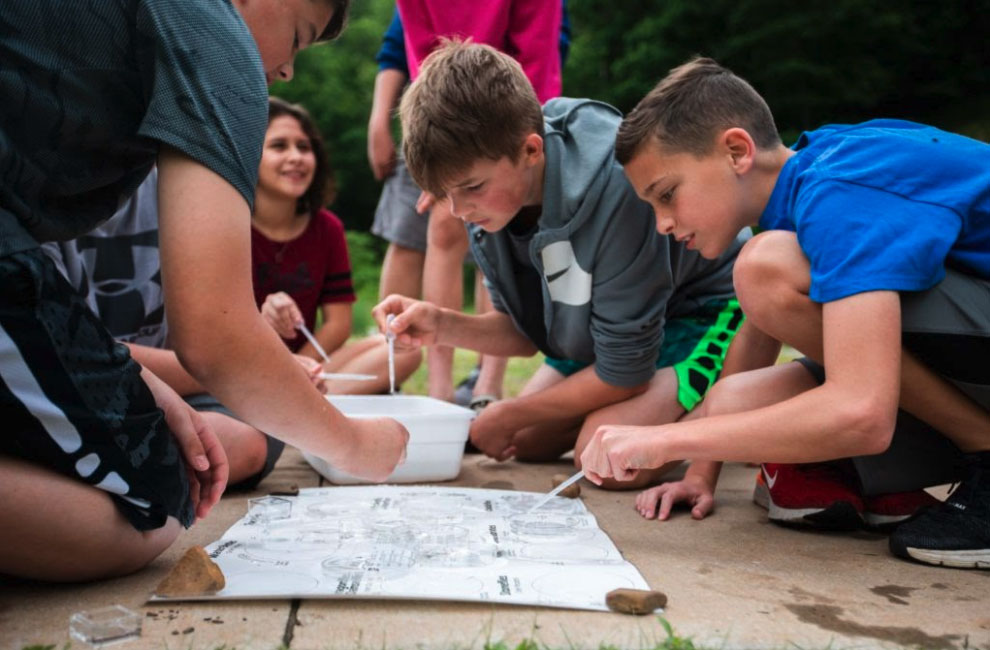 Elmwood Middle School students conduct a macroinvertebrate survey at Lake Atalanta Park. Materials were funded through a mini-grant to Ozarks Water Watch in 2019. (Photo Credit: Jason Ivester, Communications Multimedia Specialist, Rogers Public Schools)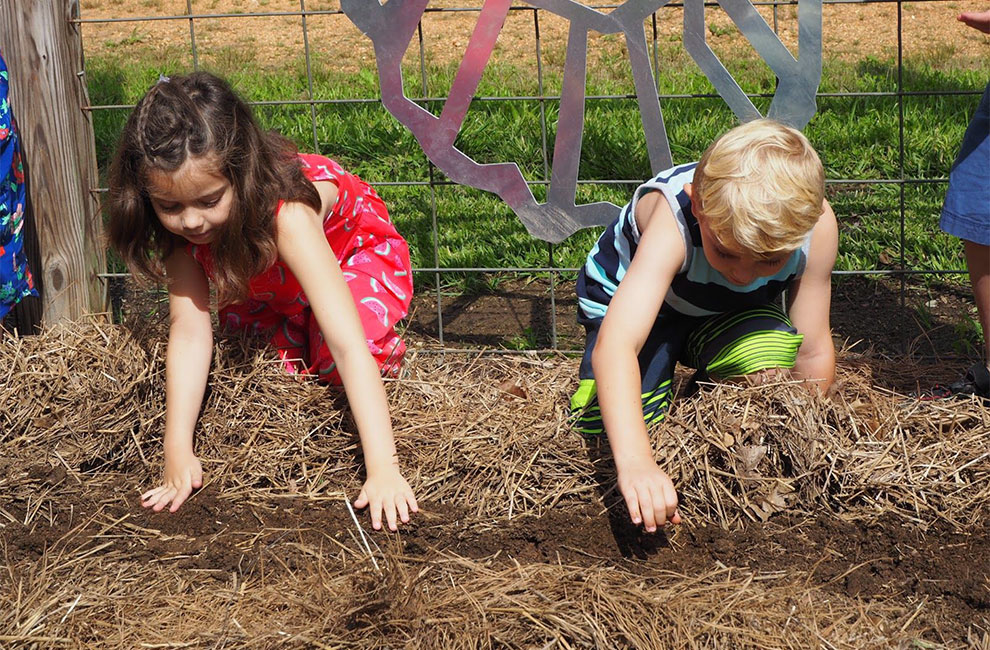 Early learners in the Little Sprouts program planting vegetable seeds. The Botanical Garden of the Ozarks was a grant recipient in 2017.