Photos by Mitchell Pruitt
AEEA supports environmental and outdoor education through an annual mini-grant program. The program is designed to support, enhance, and expand the implementation of environmental and outdoor education throughout the state of Arkansas by classroom teachers and non-formal educators and organizations. AEEA funds projects that include, but are not limited to, direct hands-on education programs, educator professional development, and community engagement events. For more on environmental education, see our page "What is Environmental Education."
AEEA understands that embracing diversity of people, perspectives, and backgrounds leads to strength, resilience, and innovation. Believing that the most valuable impact means environmental education is inclusive and accessible to all, we are committed to eliminating barriers and becoming a more inclusive organization and equitable field. Educators have the opportunity to work toward expanding who learns about and experiences the outdoors and to ensure we all have opportunities to connect with the natural world we depend on.
Grant Eligibility Requirements:
Proposals must be submitted for consideration in either formal education or non-formal education

Formal education is for projects taking place within a classroom or school setting at elementary, secondary, or college level.
Non-formal education is for projects taking place outside of a school setting such as at a nature center, park, government agency, non-profit organization, or community/civic organization.

Completed proposals must be received by AEEA by the stated deadline.
Grant funds must be used within the calendar year of the award.
The requirement in previous years that applicants must be AEEA members has been removed. The grant is open to all educators.
Funds may be combined with other sources of funds to increase the size or impact of the project.
Preference will go to:
New projects that have not received funding from AEEA before.
Projects engaging audiences which have often been underserved in environmental and outdoor education programming will receive priority scoring. For this grant, descriptions of underserved communities can include, but is not limited to

Race and ethnicity
Socioeconomic status
Neurodiverse populations
People with disabilities
Areas of Focus:
Environmental education in a school, non-formal education, or community setting
Outdoor education in a school, non-formal education, or community setting
Community education engagement around an environmental issue of local concern (project should have an education focus, not an advocacy focus)
Social-emotional learning and environmental or outdoor education
Educator professional development in environmental and outdoor education
Environmental and outdoor education and underserved communities
What AEEA Does Not Fund:
Direct grants to individuals
General ongoing operation support including salaries
Political campaigns, events, or lobbying activities
Projects serving religious purposes
Food and/or beverages
Expenses incurred prior to receipt of AEEA grant award
Any use not specified in the grant proposal and budget
Timeline:
Applications open October 6 2022
Deadline for applications is 5:00pm November 11, 2022
Award notification announced December 16, 2022
Funds will be distributed in January 2023
Final grant report due to AEEA by December 31, 2023
Grant Submission Requirements:
Complete proposals must be received by AEEA by 5:00pm November 11, 2022.
Applicants are encouraged to submit proposals via Google Forms. You do not need a Google account to fill out the form.
Applications may also be submitted as a Google Doc. When you click on the button below for an application as a Google Doc, you will be prompted to make a copy first.
Proposals must include a project budget. You may use this Google Sheets template provided or create your own. If using the template provided, save as your own copy before adding information.
Proposals from nonprofit organizations must include an organization tax exempt ID number.
Helpful Definitions:
Goal: Overall aim the project will help achieve, which may be longer-term and extend beyond this grant.
Objectives: Specific, measurable implementation steps within the grant period that will help realize the goal.
Outcomes: The quantitative or qualitative change that you expect to happen as a result of the grant.
Outputs: Direct and short-term results of activities which are necessary but not sufficient to produce the targeted outcomes.
For questions, please contact AEEA Program Coordinator, Stephanie Lewis, at programs@arkansasee.org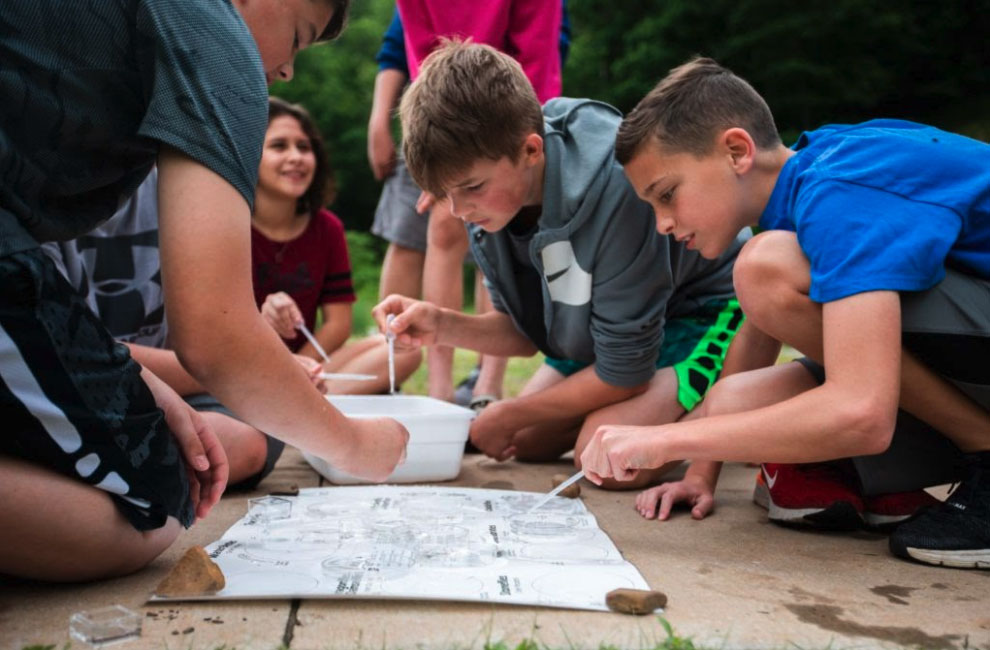 Elmwood Middle School students conduct a macroinvertebrate survey at Lake Atalanta Park. Materials were funded through a mini-grant to Ozarks Water Watch in 2019. (Photo Credit: Jason Ivester, Communications Multimedia Specialist, Rogers Public Schools)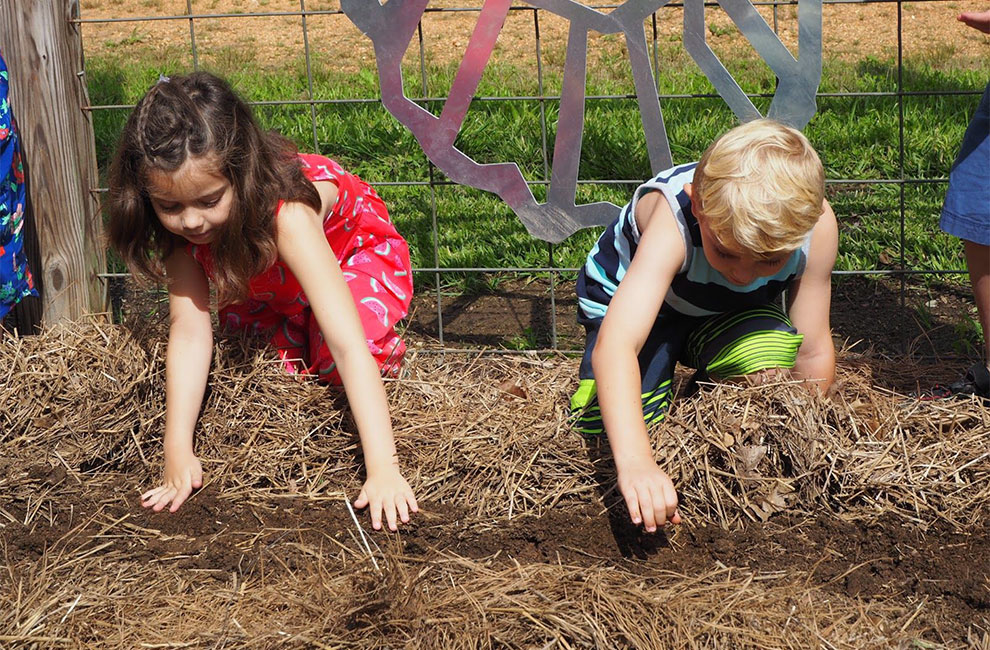 Early learners in the Little Sprouts program planting vegetable seeds. The Botanical Garden of the Ozarks was a grant recipient in 2017.