Environmental & Outdoor Education Conference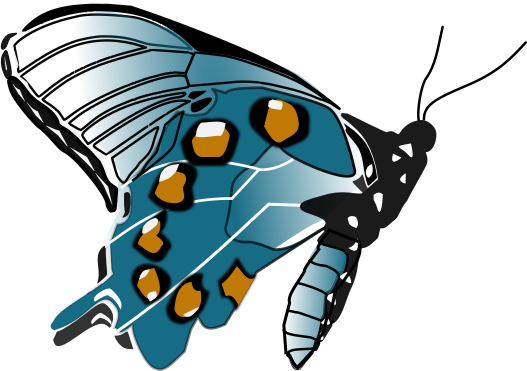 2023 Joint Conference Presented by the Arkansas Master Naturalists & AEEA
For 2023 AEEA is teaming up with the Arkansas Master Naturalists. We are combining our love of the Natural State with our goals for education to bring something new this year. Join us in Eureka Springs for hands-on workshops, breakout sessions, and field experiences. The conference is a great learning and networking opportunity for classroom teachers, non-formal educators, college students, naturalists, and conservation professionals from across the state.
Best Western Inn of the Ozarks
Eureka Springs, June 6 & 7, 2023
June 6 – Interactive workshops and field experiences, Exhibitor's Reception, Awards Dinner, networking
June 7 – Keynote address and concurrent sessions, more networking

In addition to hands-on learning, exhibitors feature available resources and programs, and the silent auction showcases Arkansas-made goods, education resources, and sustainability-focused products. The silent auction funds the AEEA mini-grant program and the AMN new projects grant program. The conference brings together diverse attendees in some of the most beautiful locations that Arkansas has to offer.
Registration
Conference registration includes – Tuesday evening Awards Dinner and networking and all day Wednesday
Exhibitor registration includes – conference registration for one individual plus exhibit space Tuesday evening through Wednesday.
Individual tickets may be purchased for the Tuesday evening Awards Dinner only.
Note that AEEA and AMN members receive a discounted registration fee. Membership to AEEA is open to all. If you are not a member of either organization, you may become an AEEA member and then register or register as general public.
Conference Schedule, Session Descriptions, & Speaker Bios

We are very excited to share the workshops, field experiences, keynote address, and concurrent sessions. Sessions cover a variety of topics including Arkansas ecoregions, watersheds, backyard ecology, school gardens, citizen science projects, experiential environmental education, green jobs, teaching in the outdoors, coordinated school health and classroom instruction, and the Arkansas Office of Outdoor Recreation.
The Conference program – includes
Descriptions of workshops, field experiences, and Wednesday sessions
Schedule at-a-glance
Detailed schedule – this will continue to be filled in
Speaker bios
Conference Details - Check the sections below often as more details will be added in the coming weeks.
Sched - app for program schedule, details, and communication
Sched is an event management app for mobile devices and computers. Attendees can see session descriptions, presenter bios, and event sponors. They can also plan out their own schedule in advance of the event and easily share contact information with other participants.
Once you have registered for the conference, you will receive an invitation to join the event on Sched. This app is free to use. It facilitates communication between our planning team and attendees and as well as between attendees.

Environmental & Outdoor Education Conference on Sched –
More details will continue to be added to the app. Check back often.
Conference Attire
Curious what to wear to an environmental education and conservation conference? This is a professional, yet casual event. Wear what is appropriate for your organization in the summer. For some organizations, shorts are allowed, for others it is khakis, jeans, or capris. As with most conference centers, we will have little, if any, control over the temperature.
We planned the conference in June hoping for nice outside weather, and we will have opportunities to enjoy fresh air.
For field trips wear close-toed shoes, hats, and weather appropriate clothing.
Stewardship
Stewardship is one of the values uniting the Arkansas Master Naturalists and the Arkansas Environmental Education Association. Help bring this to life at our conference.
Low Waste Event –
Waste Stations will be set up in the convention center to collect recycling, compostables, and landfill waste. Please look for the waste stations and ask one of our Waste Station Monitors if you have any questions. You can also help make this a low waste event by bringing your own water bottle and using the Share Table.
Sched –
We have transitioned from printed programs to using a mobile app and our website for the conference details. We have a limited number of conference programs printed by request. This helps us reduce paper use and printing costs.
Share Table –
See tab on Share Table
Carpool –
We encourage people to carpool to the event. We will help facilitate carpooling to field trip locations.
Share Table
We all end up with extra resources, posters, books, and materials we no longer need, but they are still in good condition. We have an answer – bring these items to the conference and add them to the Share Table! This could be office supplies, reference books, posters, etc. Organizational branded materials go on your exhibit table (if you have one). This is for other materials and resources you no longer want. The Share Table will be with the Exhibitor area. This is an opportunity to reduce and reuse – take what you need and use what you take.
Lodging
The Best Western Inn of the Ozarks can be contacted at 479.253.9768.
Eureka Springs has many other options for nearby lodging.
Exhibitors
Conference exhibitors share their programs and resources. Exhibitors will be set up by 4:30 on Tuesday afternoon for Happy Hour and Exhibitor Reception. This is a great way to learn more about environmental education and conservation around the state.
Arkansas Audubon Society: What's Good for Birds Is Good For People
Arkansas Department of Agriculture
Arkansas Environmental Education Association & Project WET
Arkansas Forestry Association Education Foundation: Project Learning Tree
Arkansas Master Naturalists
Beaver Water District
Boston Mountain Solid Waste District
The Diana Project: Saving Arkansas's State Butterfly
Entegrity
H2Ozarks: Cleaner Water Together! – Striving to protect the Upper White River Basin lakes and watershed through monitoring, research, public policy, outreach, and education
ORE Recovered Materials: Educating Communities About Plastic Recycling
Pollinator Partnership: Gardening for Pollinators – Programs, Partnerships, and Resources
Summit Utilities
Sponsorship
Show your support of environmental and outdoor education in the Natural State by sponsoring the conference. Sponsors are highlighted on our website, social media, and all conference materials. Many levels of sponsorship include complimentary conference registration and exhibit space.