AEEA was created to provide a network to share information and ideas, communicate among groups, avoid duplication of efforts, and provide members with the opportunity to collaborate with others of similar interests.
Robert McAfee of Hackett, Arkansas, and the governing board of local nonprofit Peaceable Kingdom Inc., realized there was a lack of coordinated, statewide effort in Arkansas to promote environmental education. They began efforts to establish the Arkansas Environmental Education Association (AEEA).
Later that year, AEEA applied for and was granted affiliate status with the North American Association for Environmental Education (NAAEE).
On March 1, the first statewide meeting of AEEA was held in Ft. Smith, Arkansas. The motto, "To promote learning about and sustaining the Natural State" was adopted.
Under McAfee's leadership as AEEA's first executive director, AEEA published a quarterly newsletter, The Natural State. The first AEEA Board of Directors was elected and met quarterly, drafting a strategic plan and bylaws and acquiring 501c3 nonprofit status. During this first year, AEEA recruited 50 members and over 20 affiliate organizations, schools, and government agencies.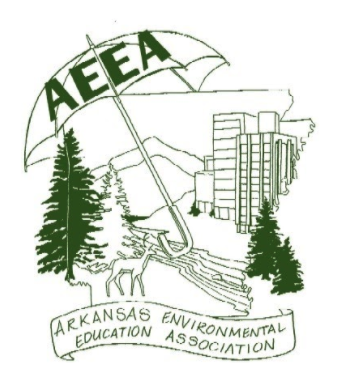 The first annual EE Expo was held in Little Rock at the University of Arkansas Cooperative Extension Office. The theme, "Our Environment: It's Too Important Not To Learn About."
In October 2001, AEEA hosted the North American Association for Environmental Education (NAAEE) 30th annual international conference in Little Rock.
AEEA updates its look with a new logo, designed by University of Arkansas – Fort Smith graphic design student Erin Lowery.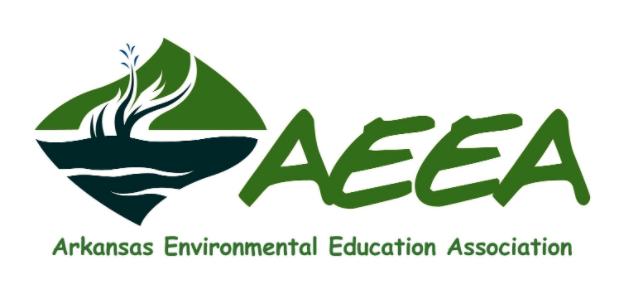 AEEA celebrates its 10 year anniversary! The EE Expo was held April 20-21 at University of Arkansas – Fort Smith, where it was voted to become a biennial exposition.
To recognize the retirement of AEEA's founding executive director, the Environmental Education Service Award was renamed in his honor to the Robert McAfee Environmental Education Service Award.
AEEA partners with the Arkansas State Science and Engineering Fair to sponsor a special award focusing on sustainability and conservation efforts.
AEEA joins collaborative effort with Louisiana, Texas, Oklahoma, and New Mexico for an EPA Environmental Education Grant. Through this project, AEEA helped to expand environmental education throughout Arkansas by granting funds to EE projects in need.
AEEA expands operation and becomes the Host Institution for Project WET in Arkansas.
Throughout AEEA's history, organizational leadership has included dedicated environmental educators. Past Board Presidents include…
April Ambrose
Rob Beadel
Sarah Devries
Robin Gregory
Terri Hebert
Matthew Miller
Trish Ouei
Leah Saffian
Katherine Snyder
Randy Vincent
Michelle Viney
Lisa Wood