Arkansas Environmental Education Association (AEEA) is the only statewide network of environmental educators and is proud to serve as the Arkansas affiliate of the North American Association for Environmental Education (NAAEE). Join fellow educators from across the many diverse regions of Arkansas in elevating environmental and outdoor learning!
AEEA champions access to environmental education, builds community among professionals, provides support to educators, and drives excellence in the field of environmental and outdoor education in Arkansas.
For 25 years, AEEA has been committed to providing resources, support, and opportunities for collaboration and networking.
Deadline: November 11, 2022. Description: The Arkansas Environmental Education Association is soliciting proposals of up to $500 for AEEA's Environmental Education Mini-grant Program. The program is designed to support, enhance, and expand the implementation of...
read more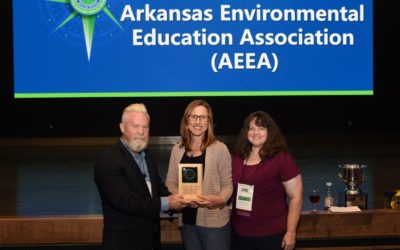 Above: ARC's Awards Chairman Bobby Fanning presents award to Sophia Stephenson, AEEA Executive Director, and Stephanie Lewis, AEEA Program Coordinator. The Arkansas Recycling Coalition (ARC) held its annual awards presentation at the Oaklawn Racing Casino Resort, Hot...
read more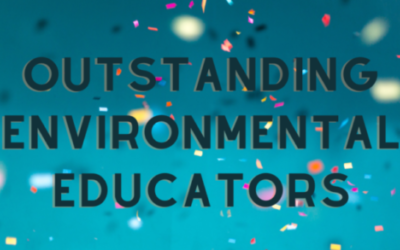 Formal Educator - Brady Carman Brady Carman is a Student Support Specialist at Leverett Elementary School in the Fayetteville Public School District and has served as an active leader in environmental education, in northwest Arkansas, for nearly a decade. He has...
read more
The Arkansas Environmental Education Association is mourning the loss of our friend and colleague, Francisco Johnson. Born in Brazil, Francisco's career moved him to Arkansas, where he discovered the beauty of our outdoor spaces. He and his wife believed it would be a...
read more