Arkansas Environmental Education Association (AEEA) is the only statewide network of environmental educators and is proud to serve as the Arkansas affiliate of the North American Association for Environmental Education (NAAEE). Join fellow educators from across the many diverse regions of Arkansas in elevating environmental and outdoor learning!
AEEA believes that an environmentally literate public will help preserve Arkansas as the Natural State. We advocate for high-quality environmental education programs and support the multi-disciplinary work of environmental educators in Arkansas.
For 25 years, AEEA has been committed to providing resources, support, and opportunities for collaboration and networking.
June 22, 9:00 - 11:30 am Description: Are you interested in understanding your audiences' relationships with nature? Do you need to demonstrate to funders that your programs increase learners' connection to nature?  Join AEEA and NAAEE for a 2.5-hour virtual...
read more
April 27, 4:00 - 5:00 pm Description: Connect with other environmental educators and supporters from around the state at AEEA's spring virtual networking mixer. Marketplace Exchange - introduction of ourselves, our work, and how we can work...
read more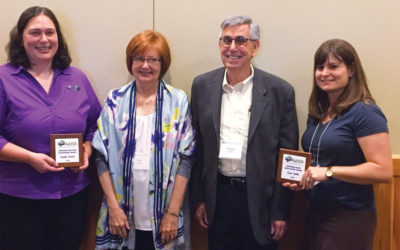 The Arkansas Environmental Education Association (AEEA), the statewide nonprofit organization dedicated to the advocacy for multi-disciplinary environmental education, announces that the 2021 Awards for Outstanding Environmental Educators is open for nominations. The...
read more