Arkansas Environmental Education Association (AEEA) is the only statewide network of environmental educators and is proud to serve as the Arkansas affiliate of the North American Association for Environmental Education (NAAEE). Join fellow educators from across the many diverse regions of Arkansas in elevating environmental and outdoor learning!
AEEA champions access to environmental education, builds community among professionals, provides support to educators, and drives excellence in the field of environmental and outdoor education in Arkansas.
For 25 years, AEEA has been committed to providing resources, support, and opportunities for collaboration and networking.
No Results Found
The page you requested could not be found. Try refining your search, or use the navigation above to locate the post.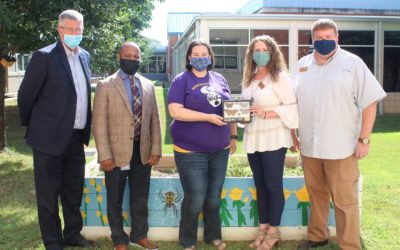 Pictured left to right: Randy Rutherford, Executive Director for Secondary Schools; Dr. Marcus Johnson, Mann Principal; Jackie Scott, Outstanding Educator; Tiffany Dunn, former AEEA Board President; Rob Beadel, former AEEA Board President AEEA is recognizing Jackie...
read more